Sing Your Heart Out (Sinful Serenade #1) - Crystal Kaswell
Shared by:lisa124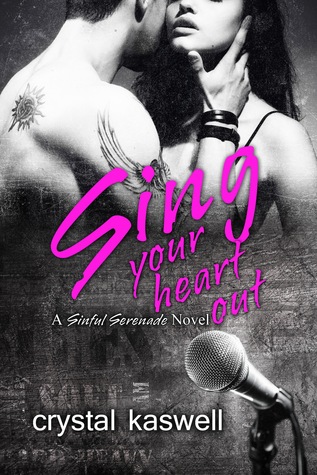 Written by Crystal Kaswell
Read by Tatiana Sokolov
Format: MP3

College senior Meg is desperate for a pleasant distraction. Between classes, work, and trying to figure out the most important decision of her life--where to apply for medical school--she in running herself ragged. Worse, her sister's death is still looming over her head. Dating, parties, guys in general-- none of that stuff seems fun when she knows it's what destroyed her sister.

Miles makes for one hell of a distraction. The lead singer of Sinful Serenade, the man has the voice of an angel, the mind of a devil, and the body of a God. But how can someone who writes such sweet, poetic lyrics, be such an utterly arrogant player? No way Meg can stand being around him and not just because her body goes into overdrive when he's near.

There's no way they can resist the attraction. There's no way they can do a real relationship. He doesn't believe in love. She doesn't have any interest in it.

They make an agreement. Just sex and there's only two rules-- no secrets and no falling in love.

No problem, right?
Announce URL:
udp://open.demonii.com:1337/announce
This Torrent also has several backup trackers
Tracker:
udp://open.demonii.com:1337/announce
Tracker:
udp://tracker.openbittorrent.com:80/announce
Tracker:
udp://tracker.publicbt.com:80/announce
Tracker:
udp://tracker.istole.it:80
Info Hash:
12ed73aa57753c886b02c0b85c29151f8e05a599
Creation Date:
Thu, 10 Mar 2016 02:05:34 +0000
File Size:
220.16 MBs
Piece Size:
256 KBs
Torrent Encoding:
UTF-8
Seeds:
46
Peers:
8
Completed Downloads:
144
Torrent Download:
Torrent Free Downloads
Tips:
Sometimes the torrent health info isn't accurate, so you can download the file and check it out or try the following downloads.
Direct Download:
Download Files Now
Tips:
You could try out the alternative usenet.nl client.
High Speed Download:
Unlimited Speed Download
Ads: