Doctor Who Short Trips 6.04 The Curse of the Fugue - Alice Cavander
Shared by:AndrewO54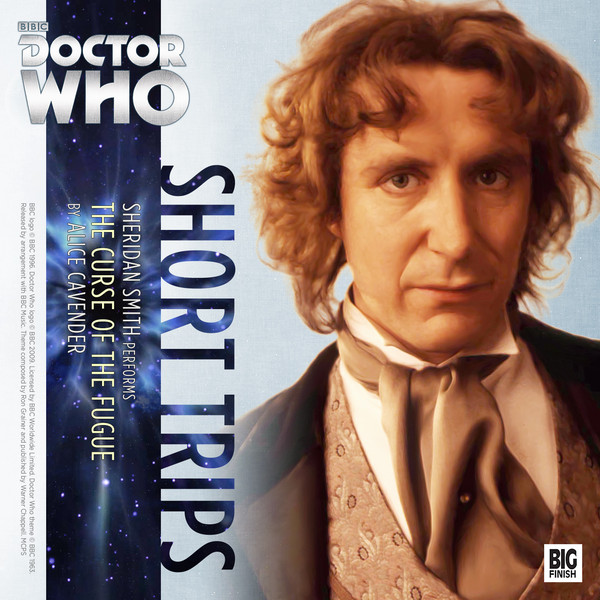 Written by Alice Cavander
Read by Sheridan Smith
Format: MP3
Unabridged

"Alice Cavender has an ear for Lucie's character and the dialogue is spot on" - Red Rocket Rising

February 1974 is grimmer than usual for the British. Huddling together by candlelight the nation endures regular power cuts, however the situation is far worse for one old woman. Out of the dark come visitors who know of her terrible burden of wartime secrets. All she fought to save is threatened. Whom can she trust? The troubled ghosts which plague her, a young man who has befriended her, or her new carer Lucie and her strange friend, The Doctor?
Announce URL:
udp://tracker.leechers-paradise.org:6969
This Torrent also has several backup trackers
Tracker:
udp://tracker.leechers-paradise.org:6969
Info Hash:
a901779b4a8ce0701c37af5c776a84c6a6a27885
Creation Date:
Mon, 02 May 2016 16:49:19 +0000
This is a Multifile Torrent
The Curse of the Fugue.mp3 62.71 MBs
Combined File Size:
62.71 MBs
Piece Size:
64 KBs
Torrent Encoding:
UTF-8
Seeds:
37
Peers:
7
Completed Downloads:
196
Torrent Download:
Torrent Free Downloads
Tips:
Sometimes the torrent health info isn't accurate, so you can download the file and check it out or try the following downloads.
Direct Download:
Download Files Now
Tips:
You could try out the alternative usenet.nl client.
High Speed Download:
Unlimited Speed Download
Ads: